Retour à l'accueil
The responsible interview: Sylvain Thieullent, CEO of Horizon Software
At Lakaa, we nurture a very special relationship with Sylvain. Indeed, he is a member of our Advisory Board which regularly advises us on our activity.
Sylvain is CEO of Horizon Software. This is why we wanted to listen to his testimony on what he thinks of the place of CSR in today's companies.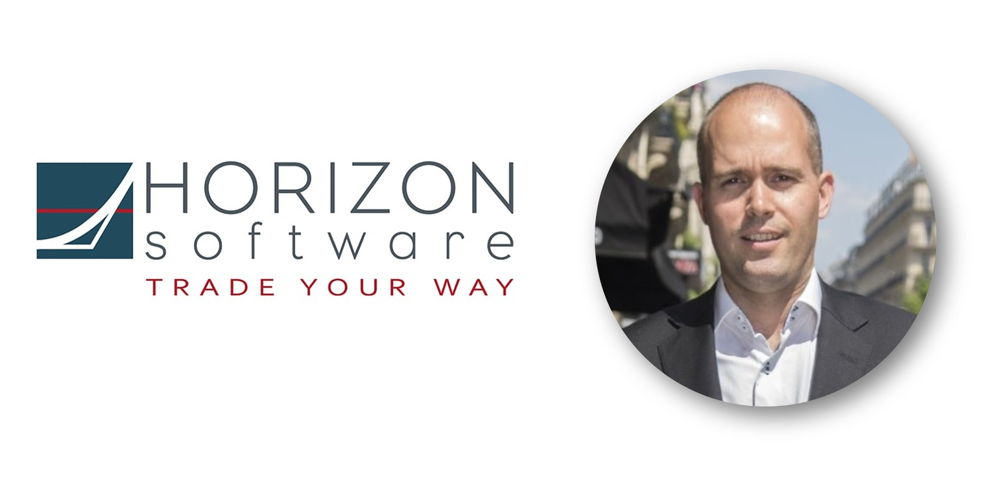 Can you introduce yourself in a few words?
Hello, thank you for having me. So, I run the Horizon Software Group, the core of our business centers around our digital trading platform for the finance industry. The Horizon Software group consists of around 100 people. We have a very international footprint and hold dear to our values: commitment, team spirit, creativity, curiosity and trust.
Beyond Horizon Software, I am interested in technology and education, as well as in climate transition. I am also a father to two young children.
How do you see the place of Corporate Social Responsibility (CSR) within a company?
One cannot be part of an entrepreneurial project in 2020 without seriously considering the CSR aspects. Of course, not all mentalities are at the same levels of consciousness, the economic aspects remain the basis of the existence of a company and currently, there is the health pandemic to consider.
This health crisis does not facilitate the clarification of certain CSR aspects at the moment, but I am convinced that when we do emerge from the crisis, it could be useful to highlight in a very concrete way how the company strategy could have an impact on environmental issues.
In the end, I remain optimistic that the CSR footprint will be deeply entrenched in each and every company in the coming years.
As a manager, do you feel that the attitudes of your employees change when it comes to environmental issues?
Yes, because clearly, a company is above all a team and having a team on board also means witnessing the lives of its employees.
There are events in our lives which are sometimes difficult, or sometimes it could be a very positive event such as becoming a parent, which naturally leads to us taking a step back and realizing the need for a world with a decent future. But the road is long, we need to constantly educate ourselves and awaken ourselves to these subjects with scientific information that is constantly evolving and make sense of its relevance to us in our current context.
The most difficult part, from my point of view, is that the question of the environment goes beyond the temporalities to which we are accustomed which are between the nanosecond for financial markets and the five-year term for a government or a business plan. This forces us to step out of our comfort zone and the economic world in which we are not yet fully integrated in this dimension. Above all, we owe it to ourselves to remain humble with regard to the scale of the phenomenon.
And that of your customers?
Our clients are financial institutions, mostly investment banks or stock exchanges. The sector has been through many good and prosperous years, but since 2008, it has been undergoing profound changes as it comes under pressure from regulators and governments. Consequently, this context induces an agenda which is not very conducive to reflection on the in-depth changes implied by CSR.
Horizon Software, which is at the heart of this industry but with a very different dynamic, intends to participate in the transformation of this industry from the inside and through its awareness.
What do you think of what Lakaa brings to businesses?
Lakaa draws a path for all companies that become aware of CSR. This path is very concrete, actionable, immediate and very affordable.
Through its programs, Lakaa will have a strong and lasting impact on the employees who participate. These employees will not only have a positive influence on behavior on the rest of the teams but also on their personal entourage. Finally, Lakaa participates in the transformation of companies and comes with a bottom-up strategy in certain groups who want to do more than be just satisfied with a CSR varnish.
Why did you agree to be part of the Lakaa Advisory Board?
I identify with the Lakaa adventure through three aspects. First of all, the project is absolutely fantastic because of its natural positioning linked to education on climate transition. This project manages to align the steps taken by associations and the desire of small and - sometimes very - large companies. Also, the Lakaa team embodied by its three co-founders exudes a sincerity, a desire to do good, and an amazing energy that really makes you want to help them. In a way, they remind me of my own ambitions in my younger years. Finally, Lakaa moves me because, for me, it is representative of a changing society in which I am happy to participate to generate a positive outcome for the younger generations.
Découvrez Lakaa, la startup qui réinvente l'engagement des entreprises au coeur des territoires.